---
What Makes A-Line Striping and Sweeping Superior?
Quality!
There are many procedures involved in both re-striping and new layouts.Trust the experts to get the best product for your dollar.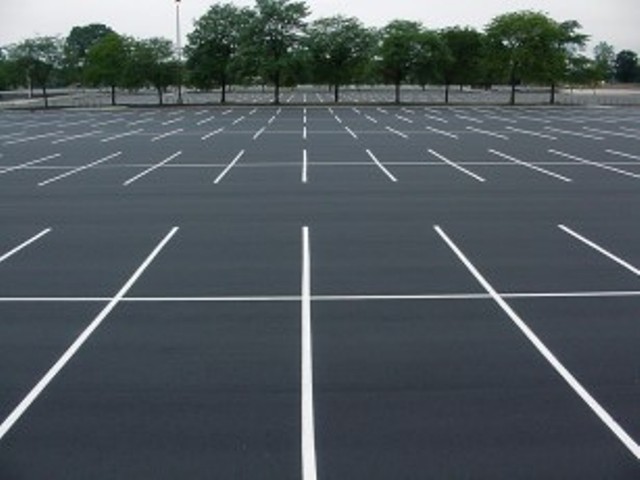 Parking Lot Traffic Control
Parking Layout & Restriping

New Layout & Restriping

Line Removal & Shot Blasting

Power Sweeping & Washing

Contract Sweeping In-Plant

Striping & Sweeping Epoxy Floors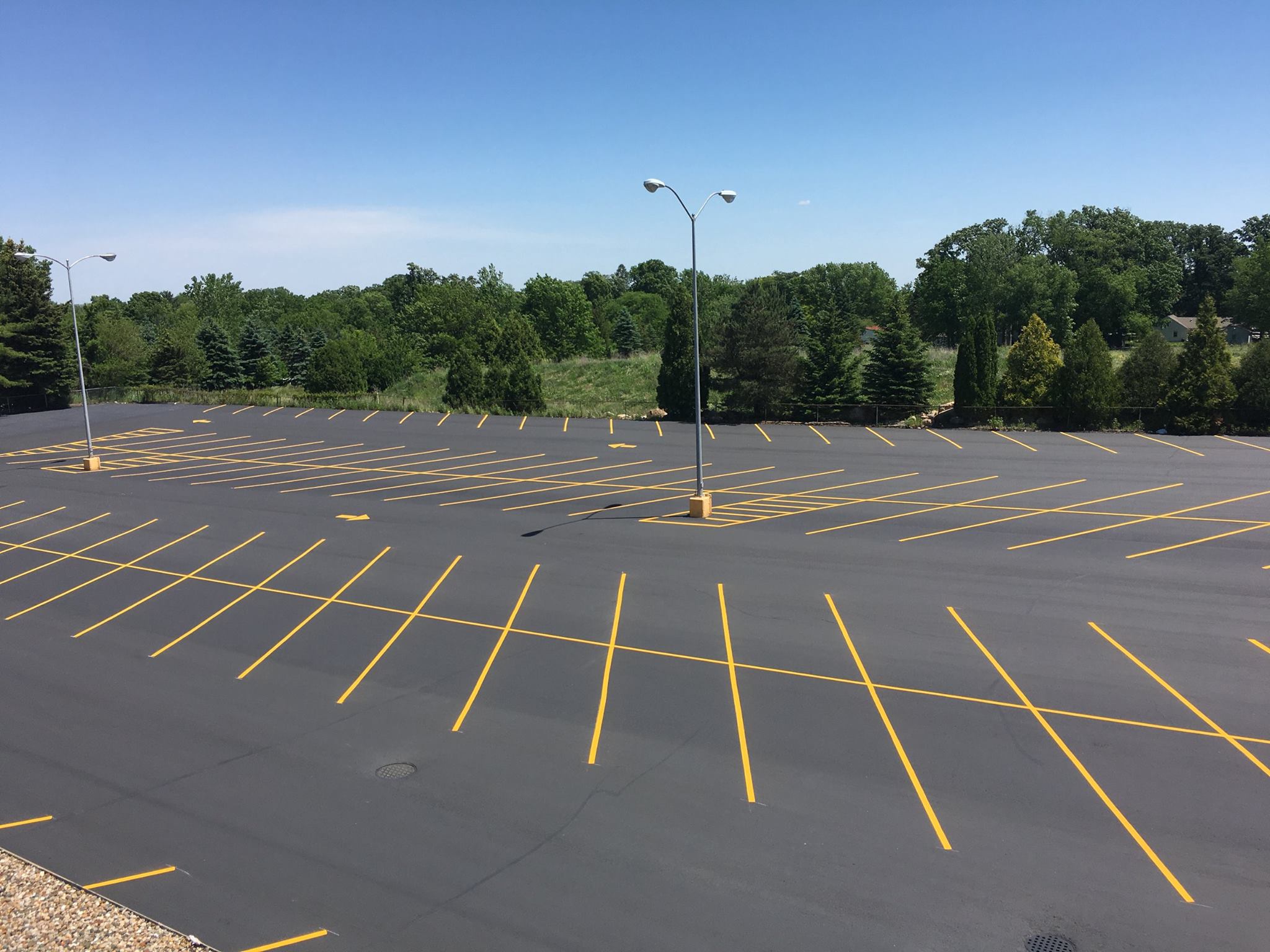 This picture is to illustrate how unfortunate when our competitors  do not take the time to switch guns to finish a stripe all the way. When you give 100% of your money to a company to do a professional job, you should not get 90% of the work completed.
---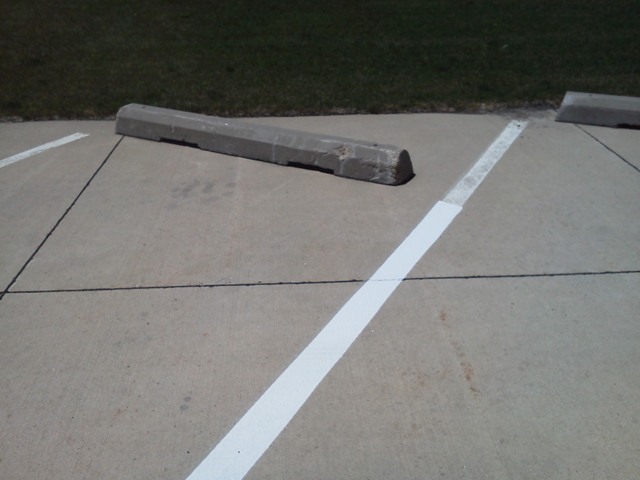 What is the A-Line Difference?
Taking the time to prepare the lot by cleaning and sweeping it first,  allows the paint to last longer and saves you time and money. To save money on bids other companies will brush off the line or sweep where necessary and leave the debris on your parking lot. We use professional equipment, blow off your entry ways, perform a full parking lot sweep and take the debris with us. These little things set us apart from the competition!
Restriping lots that already have uneven lines in them... We correct the uneven lines so that everything remains straight and sharp.
Taking the time to layout your lot the professional way to make sure your lines are all straight.
We Do Things The Right Way